Cuticle Oil - 3 mL Brush Pen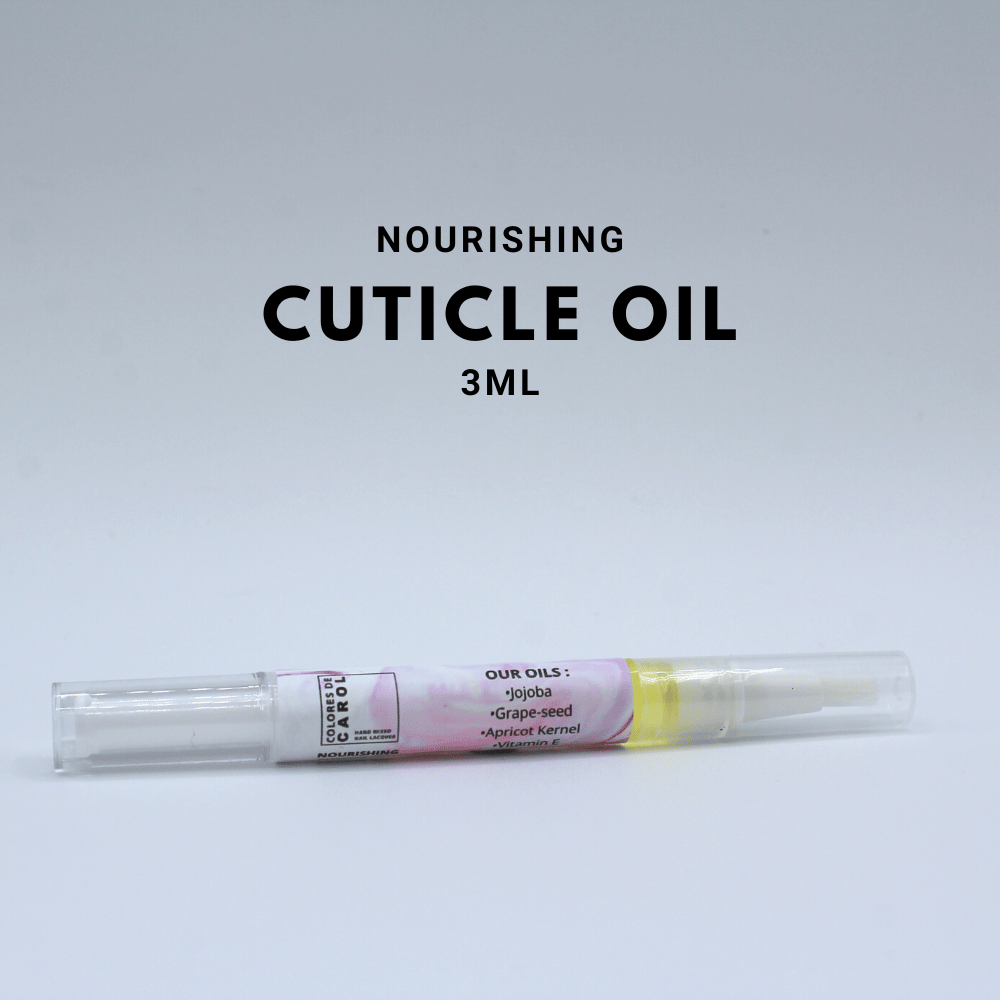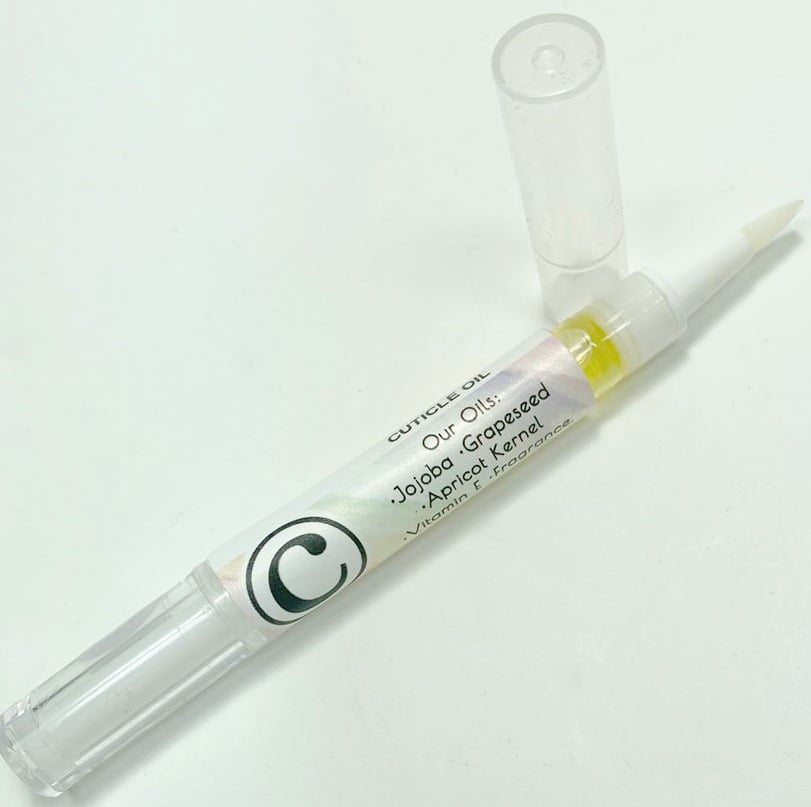 The Colores de Carol custom blend Cuticle Oil was formulated to hydrate and nourish your cuticles, the light weight oils will absorb quickly and won't leave a greasy residue. We are using 100% pure natural oils.
Instructions: Apply to clean cuticles and nails, massage into skin. Use at least three times a day for a maximum results and benefits. Cuticle Oil can be applied to unpolished or polished nails.
Ingredients: Jojoba Oil, Grapeseed Oil, Apricot Kernel Oil, Vitamin E Oil and fragrance oil.
We use a light scent concentration that is not overpowering.
Vegan | Phthalate & Cruelty Free fragrances.
💗Amber Noir: Plum, citrus, amber, jasmine, dark musk.
💗Cinnamon Sugared Doughnuts: Spice, butter, doughnut bakery, accord, cinnamon, sugar, vanilla musk.
💗Banana Bundt Cake: Ripe banana, baked crust, whipped cream, vanilla, caramel.
💗Mulled Wine: Orange peel, cinnamon, lemon, cranberry, red currant, apple cider, redline, wood.
💗Cocoa Butter Cashmere: Warm spices, vanilla, jasmine, coconut, cedar wood, sandalwood, amber, musk.
💗Blueberry Pancakes: Blueberry, peach. orange zest, cinnamon, almond, coconut, condensed milk, sugar, vanilla musk.
💗Churros con Chocolate: Coconut, cinnamon, chocolate, vanilla, baked dough.
💗Raspberry Jam: Apple, cherry, strawberry sweet grenadine, vanilla sugar.
💗Pumpkin Rum Cake: Pumpkin, cardamon, cake, nutmeg, clove, rum, Tonka bean, butter.