Nourishing Cuticle Oil - 10 mL Roller Bottle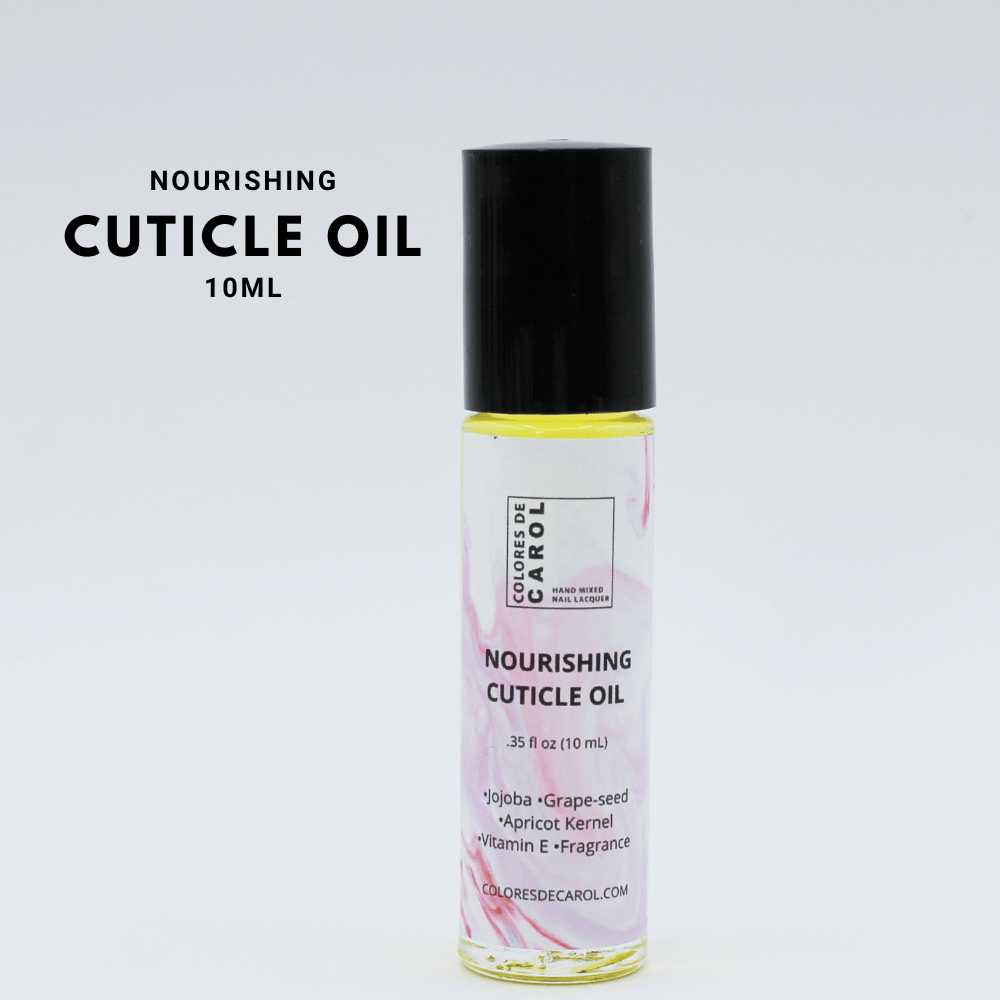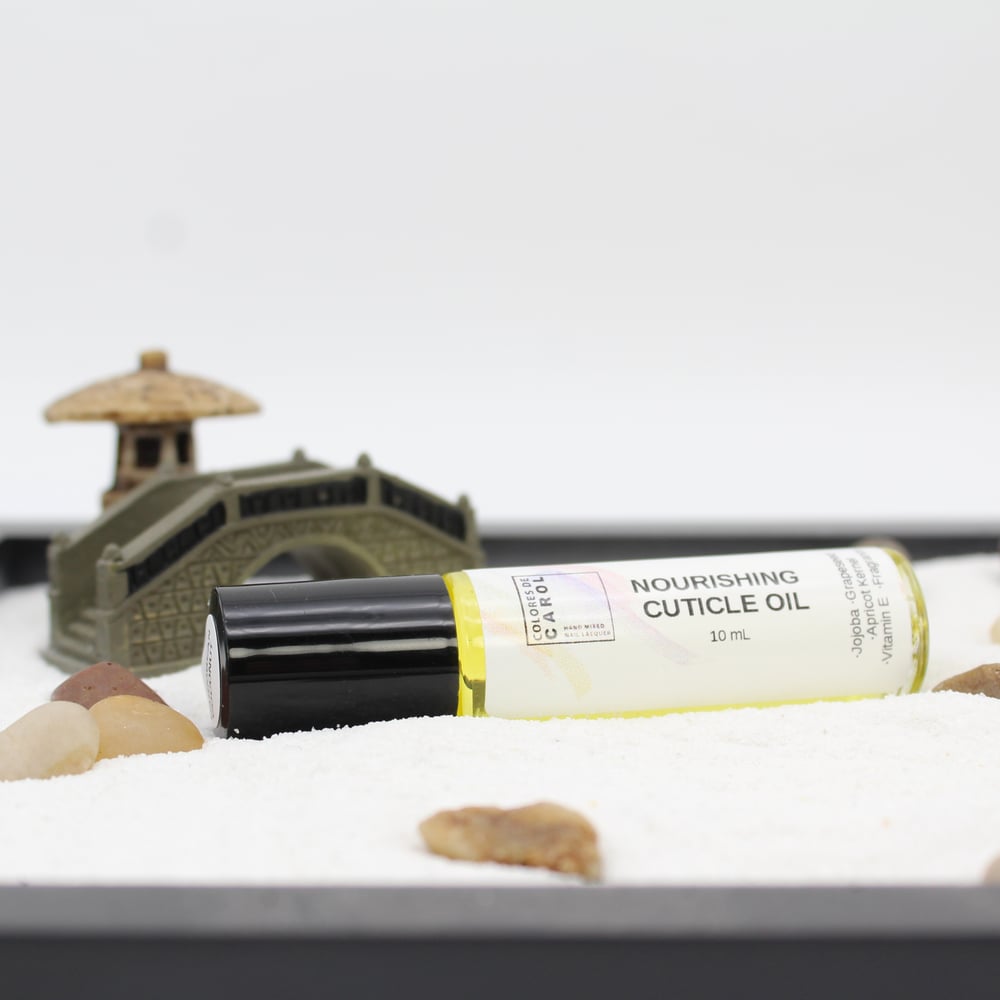 The Colores de Carol custom blend Cuticle Oil was formulated to hydrate and nourish your cuticles, the light weight oils will absorb quickly and won't leave a greasy residue. We are using 100% pure natural oils.
Instructions: Apply to clean cuticles and nails, massage into skin. Use at least three times a day for a maximum results and benefits. Cuticle Oil can be applied to unpolished or polished nails.
Ingredients: Jojoba Oil, Grapeseed Oil, Apricot Kernel Oil, Vitamin E Oil and fragrance oil.
We use a light scent concentration that is not overpowering.
Vegan | Phthalate & Cruelty Free fragrances.